Driving customer engagement and re-engagement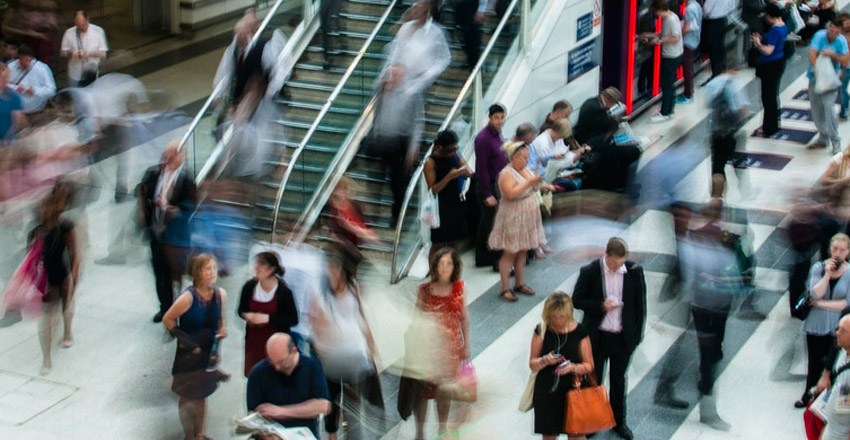 Start and end with the customer
Any good ecommerce site should always start and end with the customer, having a solid understanding of who your customers are and how they use the online channel to shop is one of the crucial first stages when developing an ecommerce proposition.
Whether this is your first venture into the world of ecommerce or you're an experienced multi-channel ecommerce retailer, there are always certain fundamentals that are universal for any online business. Key to any ecommerce strategy is a business's plan to help ensure that their ecommerce offering engages with their target markets. To succeed vendors need first to understand their markets, customers and how online differs from other selling environments. This article looks at specific ways vendors can effectively drive customer engagement and re-engagement through the use of targeted and personalised promotional communications.
Ecommerce solutions that empower vendors
In an increasingly competitive environment, online retailers need to be supported and empowered by their ecommerce platform, able to exploit every opportunity that they have to engage and re-engage customers. One of the most effective, proven drivers of engagement and re-engagement is the use of highly targeted and personalised promotions as part of a communications strategy.
In order to maximise the effectiveness of these promotions it is important to understand that different people respond to different types of promotions. Ensuring that the right promotion reaches the right customers at the right time, in the right way requires an ecommerce platform with sophisticated promotions engine.
Available discounts & offers
% off an order
% off a product(s)
£, $ or euro off an order
£, $ or euro off a product(s)
Fixed price product
Free products
Free shipping
Get cheapest free
Bundles (e.g. buy 2 get 1 free, 3 for £10)
Coupons
Buy X get Y free
Free gift / sample
Tiered spend and save discounts
Storefront examples
Buy 3 from these selected products and get 10% off
Buy 1 get a free gift or sample
5% off your order when you spend £50 or more
£15 off E7247 speaker
10% off E7247 speaker
Use coupon code DISC10 for 10% off selected products
Spend £50 and get 10% off, spend £100 and get 20% off
Buy 1 get 1 free
Free gift wrapping
Buy E7247 speaker and get 10% off a pair of headphones
Buy any 2 pairs of headphones and get the cheapest free
Free shipping when you spend £100
Buy 3 of these selected products for £20
How and when to communicate promotions to customers
Companies can interact directly with customers though a number of different communication channels at different times, as part of a buying process. These instances are known as touchpoints, examples of the more traditional touchpoints include face-to-face (in-store), phone and mail. For ecommerce businesses it's important to understand the digital touchpoints and how these differ from the more traditional ones. A good exercise to undertake is to walkthrough typical user scenarios, this will help you to identify the potential digital touchpoints and consider how best to capitalise on them using promotions.
Transactional emails
The main digital touchpoints include transactional emails such as order acknowledgement, confirmation and shipping status. Transactional emails are some of the most commonly missed opportunities by retailers. While it is important not to lose sight of the primary purpose of these types of communication, there's no reason why you can't cross sell to the customer. It's also thought to be best practice customer service to offer assistance, answering questions regarding their orders, shipping and delivery etc.
Customer Services (live help)
Customer services are at the very forefront of the shopping experience and another key engagement influencing touchpoint. Customer services are the voice of your brand and provide a great opportunity to potentially upsell to the customer.
Newsletter opt in
When a customer makes the conscious decision to opt into hearing more about your products and services, they're clearly interested. Out of courtesy you should reply to signups with a welcoming email, to say thank you and possibly offer a promotional incentive that reinforces their decision to opt in and prompts further actions, this incentive could be a discount to use online.
Social media
Probably one of the most widely debated and controversial touchpoints is Social Media. Social sites like Facebook and Twitter can be used to help businesses interact with their customers and potential customers.
Send to a friend
Giving your customers the option to send to a friend gives you access to new and most importantly relevant customers to communicate with. By allowing shoppers to share your site, products and services with their friends engages them in the buying process and gives you valuable information that you can use to generate highly targeted and personalised communications.
Email literature
A good value adding touchpoint is to send through useful and relevant email literature to a customer following their purchase. This helps to avoid buyer's remorse and reinforce a positive purchase decision. Be sure to maximise the communication opportunity by giving them a reason to shop with you again for their next purchase with a discount or offer.
Mobile
Mobile in particular is of increasing importance in the ecommerce landscape and has developed into a credible sales channel of its own. Many of the early adopting multi-channel retailers such as House of Fraser, Tesco and John Lewis are now reporting healthy returns on their mobile commerce or m-commerce investment, setting the trend for more merchants to go mobile.
Conclusion
Whatever the touchpoint, it is important to remember that every interaction your business has with an existing or potential customer is an opportunity to market to them, increasing engagement and re-engagement. Retailers need to ensure that their ecommerce solution offers them the functionality and flexibility required to engage and re-engage with customers using promotional communications.
Find out more about our class-leading Promotions Engine