Delivering the single customer view with call centre & MOTO functionality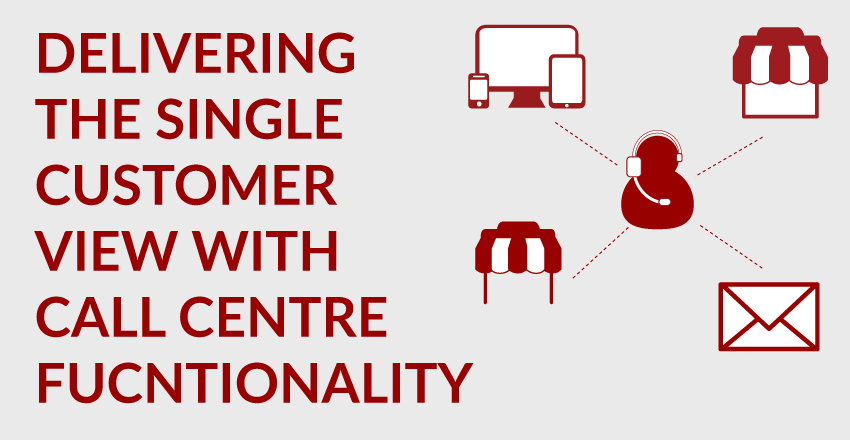 With a dedicated Call Centre and Mail Order/Telephone Order (MOTO) system to sit alongside your ecommerce and store channels you have the capability to process all your orders through the same system, wherever they originate from. Not only does this help deliver the holy grail of a single customer view that most merchants now strive for but can also help deliver great customer service by resolving any issues, or offering immediate assistance, alongside it.
For instance you can:
Process orders via mail, phone or in-store (via a tablet device or kiosk) using the same system that processes all of your ecommerce orders, giving you a single view of all customer activity and streamlining your order management. Customers can also then access all of this order information through their My Account.
Enable call centre staff to login as any user and view or update information on their behalf including all details such as billing and delivery addresses, personal information, wish lists as well as being able to place orders on their behalf.
Through integration with services such as PCI-PAL Agent Assist you can take secure payments over the phone or in-store with staff never being privy to customer sensitive information like card details or passwords.
Deliver improved customer service by check customer orders, details of when and what was ordered and the status of any orders.
Search for any customers using their email address, postcode, telephone number or last name and quickly retrieve any information, or set up brand new customers and send them their unique login details (internal staff have no access to that personal information).
Determine which staff are able to access this information through a permissions-based login system. Only certain staff may have access and what they have access to can also be determined.
Assign different accounts to different internal staff and use the system proactively as an account management tool. This enables them to only access their account's information and help push all their orders through their online account, freeing up more of their time to focus on attracting new business.
To find out more about tradeit's call-centre/MOTO functionality, then contact us.