A manufacturer's guide to setting up strong online sales channel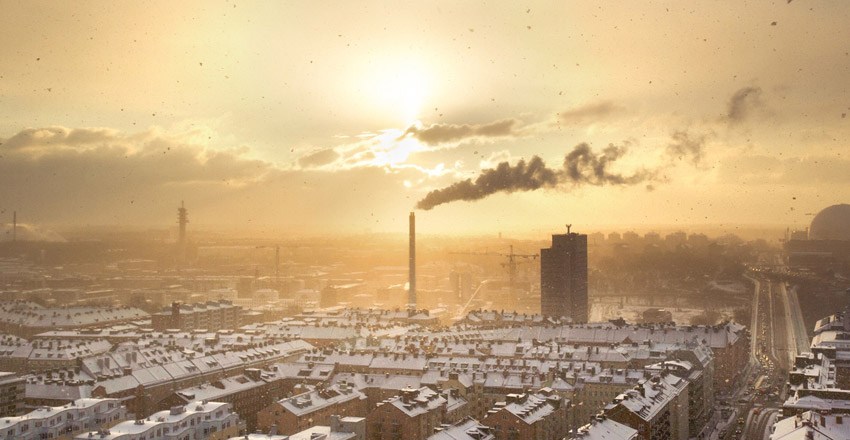 Ecommerce is the fastest growing retail market in Europe. UK online retail sales saw 15.8% growth in 2014 and are forecast at 16.2% growth for 2015. Whether you target businesses or consumers, you need to be selling online, and here's how to get started…
Step 1. Review your operation
• Make sure you know exactly why you want to sell direct online.
• Clarify what you expect to achieve.
• Consider your resources (do you need more staff to manage this channel or do you need external support to bring in ecommerce expertise?).
• Ask your customers what they think of the idea of being able to buy online? Most will consider the convenience of buying online a strong benefit over your competitors.
• Analyse the data from your current non-transactional website, social activity and any other digital channels to see which products/content pages have been popular/not popular. This will help refine your product offering online.
Step 2. Consider your eco-system
• Ensure that you see the ecommerce channel as an integral part of your business eco-system. If it operates in a silo it will cause problems.
• Integration between your ecommerce platform and critical systems will avoid creating a channel that takes more admin effort and cost than the financial or other benefits it will bring to your business.
• Integrate your ecommerce platform with backend ERP/stock management for smooth pick/pack/dispatch and also a better customer experience on the site (eg. visible stock levels or 'Check Stock' functionality).
• Further integration with accounting systems can make sure that ordering and payment processes (returns, refunds, etc) are visible and can be managed through your ecommerce website if appropriate.
Step 3. Think about the future
• Before you start anything, think about the future.
• What happens if it is massively successful?
• Will you expand digitally to overseas markets? This will have an impact on your hosting, your domain structure and SEO strategy.
• Consult an SEO specialist as early as possible in the plans for a new digital presence or website refresh. Early SEO intervention can save a lot of cost and frustration down the line.
• Be customer-focused from the start. Make sure you are very clear who your customers are, what they want and how they want it. The time is now to decide on specific functions, design preferences, responsive or separate mobile site, etc.
• Don't underestimate the resource challenge to create, manage and continue to deliver engaging new content, product information, blog posts, social interactions and more. It is always worth planning extra time and resource to pull the initial content together for a new or improved site. Then consider allocating further resource for the on-going management, upkeep and regular content creation to excite your users with engaging and rich content.
Step 4. Setting up shop
Just like a physical retail location, your online sales channel needs to maximise visible retail real-estate (the user's screen) with carefully considered merchandising of your product range. The design of your digital storefront is therefore essential but the function and features on the page need to be defined early to give you the power to merchandise effectively.
Like an iceberg, the best storefronts are just the tip. Behind the scenes is a depth that no customer will see but needs to be working in perfect harmony to fulfil the promise of the storefront. A ready-made ecommerce platform with a strong content management system will provide the engine to process orders, deliver the content, merchandise effectively and interface with your own system – consider the features you need/want and choose the platform carefully.
Integration between the ecommerce platform and your systems is key to ensure the storefront works as it should. Consider integration with your ERP, stock management, accounting, CRM and other systems to place your new online channel solidly in the strategic eco-system of your business. Your customers will thank you when deliveries happen fluidly, returns are prompt and customer services can view customer interactions and sales from all channels. Selecting the right integration specialist is key for the whole system to function smoothly so check experience and capabilities carefully and clarify exact integration requirements early on.
Step 5. Avoiding channel conflict
Many manufacturers will sell their products indirectly via a network of online and offline retailers, approved dealers/stockists or distributors. When setting up a direct sales channel online for customers to skip the middlemen and come straight to you, there is a considerable risk of upsetting some or all of them.
At the same time, if it is done well then all can benefit from the uplift in brand presence, improvement in product information and visibility of where and how to buy. Sales with a manufacturer can introduce customers to the brand and lead to future sales through the other channels too.
For example:
Always sell at RRP to avoid price wars with your own trade customers.
Offer something that is not a direct competitive proposition.
Use on-site advertising to drive customers to stores to purchase.
Launch a smaller/niche range of products online only.
Most importantly, ensure that your site users can see where and how to purchase your products if they choose not to buy online from you (eg. Stockist locator, Dealer search).
The worst case scenario is that traffic comes to your site and buys online, or in-store from your dealer network - who bought from you anyway. Win-Win.
Step 6. Connecting up all your channels
Often manufacturer and distributors will sell to trade/wholesale in the most traditional ways. Printed catalogue, order by phone, by fax or by email. Then when it comes to selling direct to consumers many companies will setup direct retail channels offline (such as a physical showroom or outlet).
When adding in the online channels (trade and/or consumer transactional sites) there is an increased opportunity for inconsistency and therefore a need to design and control the experience for users through all channels.
It is worth considering the customer experience and ordering process to make sure it is always consistent. One way to do this is with cross-channel features such as Click & Collect or Click & Reserve (if you have physical retail presence). Or using a Mail Order Telephone Order (MOTO) system where your customer service staff can login to the website as a customer and have complete visibility of their digital experience (wishlists, saved baskets, order history, etc).
Most important however is that at all touchpoints with the customer it is obvious and visible how to interact through whichever channel they decide to use. For example, on the digital channels make sure you can quickly get full info about the offline channels with a Stockist Locator that details contact information, opening hours, directions, etc. And vice versa – offline promotes online ordering. This way it is completely up to your customers to decide how to buy from you.
Step 7. Building brand and online sales
Content, content, content. It gets banded around a lot but it really is the key to an engaging user experience online. Adding rich content with an apparently non-commercial objective will leave users feeling as if they are receiving value from you for free. We all love that.
This can spark interactions within your site (blog comments, social shares, reviews) and convince a disloyal generation of users to come back again and again. Make sure your site is designed with sections to prominently display your new content (blog, video gallery) and functions that allow interaction and sharing.
A content-led approach to your ecommerce website will cleverly set expectations of your brand as an authoritative voice on your subject. Always remember that your content distribution is to enrich the experience of the user and build your brand identity with one true objective – to make sales. You can ensure rich content drives sales indirectly by carefully designing promotional areas to display related products alongside the blog, video, guide, etc...
Step 8. Leading the way with digital
Don't forget that nowadays the first thing your customers will do is check you out online, compare prices and see what you present about your brand. Wherever they are (home, work, mobile, even whilst in your store) they need to get a great impression online that is backed up again and again through the other channels.
Your digital presence can therefore quickly become the first and most important touchpoint with your customers. It would make sense that it then becomes the master for up-to-date product information, funnel for all orders (even traditional offline orders can be redirected through the digital channels), latest news, staff training, customer support and more.
Step 9. Extending your reach
Always monitor the results of your channels, build on success and learn from disasters. If your digital channels work well for your business, why not extend to new markets internationally or launch new niche websites for specific segments of your audience. Be careful not to setup an un-scalable solution.
To Summarise
• Be clear about why you want to sell online and who you are selling to.
• Plan carefully and think about ecommerce in the context of your business strategy and all your other sales channels.
• Expect success and growth – set up your channels for future sales volume, new ranges and new markets. Don't limit yourself online.
• Invest carefully and wisely in the right technology and external partner to make the website a crucial strategic cog in the engine of your business.
References
Centre for retail research - http://www.retailresearch.org/onlineretailing.php