5 reasons why you need ecommerce reviews and ratings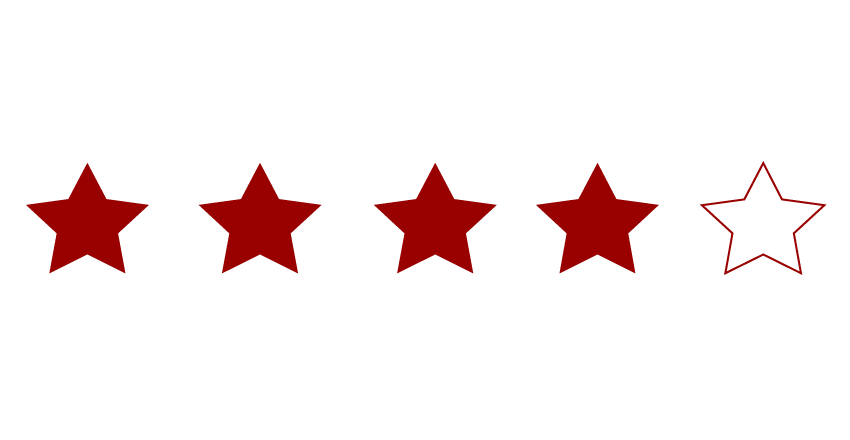 User reviews and ratings are proven sales drivers, and something the majority of customers will want to see before deciding to make a purchase. Whether you use an internal ratings & reviews engine built into your ecommerce site as availabe in tradeit, or host them with an independent third party like Feefo, Trustpilot, Reevoo or Bazaarvoice, there's definitely some positives to be gained from using them. Lets look at some of them.
They increase conversions
The most compelling reason for using product reviews is that they are proven to drive sales and increase conversions, and can often provide the reassuring nudge that a customer needs before committing to a purchase. The power of social validation is so strong that users are up to 60% more likely to purchase from a site that features product reviews than one that doesn't.
They improve SEO
Search engines love new, fresh content so regularly uploaded unique content goes a long way in helping to provide them with it. Not only that, users often search for reviews of a product before they buy it, so your site is more likely to appear on those search results pages, if you include reviews.
They improve product development
If one of your products constantly receives negative feedback and poor ratings then maybe there's an issue that needs addressing, particularly if the feedback is all highlighting the same thing. By ensuring that you read and publish reviews you can see first-hand from your customers exactly what may need changing or improving about certain products or services. For these reasons, user feedback can also help shape your product development strategy or product range in the future.
They improve your service
You may have a great product that your users love and buy regularly, but that is just one part of delivering a great ecommerce experience. The services that you offer around your products can also determine how successful your ecommerce offering is. For instance, things likes delivery speed and options, returns, store collections, and customer service will all impact the user experience and are likely to be included in the review and ratings of your products (even though they are not specifically related). So whilst the products themselves are good, there still may be some service issues that are highlighted through low ratings and negative reviews. Ensuring you examine the content of any poor reviews can help you determine exactly where any issues lie and whether they are a recurring problem or an isolated incident. These can specifically highlight any areas of your service that need to improve.
They improve trust with your customers
Providing your reviews are honest there is no doubt that they improve trust between you and any potential customers, and this includes negative reviews too. No business is perfect and customers would rather see honest reviews than manipulated ones that are all false. Some negative reviews will be opinion based for instance (books, films, music etc…) but others can also help highlight internally where your business is failing or where there is an issue with one of your products.

Some sites have recently hit the news for the wrong reasons by removing or manipulating negative reviews from their websites. Rather than try and use them to provide a more honest view of their products, they chose to remove them to improve public perception. However, the bad publicity this has caused is more likely to affect their business than the initial bad reviews would have done, particularly if they have chosen to handle them in the right way and try to turn them into a positive for the reviewer.