5 awesome tools for ecommerce experience management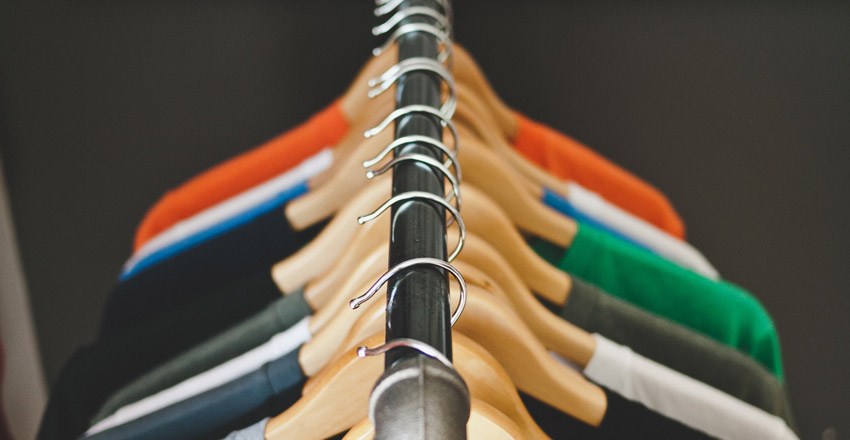 In order to thrive in the competitive landscape of online shopping, it is essential that your ecommerce website users have a fantastic experience every time they come to your site, otherwise they'll bounce and they won't be returning.


Here are some powerful tools to start thrilling your users.
1. Personalisation System.
Presentation of user-relevant content only.
It starts with user recognition and immediately affects the experience from the start. Not all your users are the same so it makes sense that only some content will be relevant – the rest is wasting your valuable digital real estate. Leading ecommerce platforms will have an in-built personalisation engine. For example - this will allow you to use a single 'zone' on a web page to give your users a different experience depending on who they are or what they are doing on the site. Your acquisition target users might see a special offer like '20% off your first order' or 'Register an account today' but your loyal regular users will see 'Latest product releases' or a simple loyalty message like 'Welcome back'. Another example of this in action is that you can define event-triggered conditions such as 'If a user puts a product in the basket – deliver content related to the range of its accessories'. By using a powerful tool like this, and implementing some situations similar to the examples above, you'll be delivering a great user experience and increasing your chance to boost conversions and average order volumes.
2. Promotions Engine.
Define exactly who gets which offers and when.
An important way to give the users an exciting experience online is just like in a physical store - offers. Entice them with offers that are tailored to their needs to increase their desire and sense of urgency to buy, buy, buy! With a good promotions engine merchants can define a full range of offers (BOGOF, Free Shipping, Multi-Buy Discount, etc) and then control which users are eligible, during which period, how many times the offer can be taken up and on which products it applies. Clever merchants will then come up with a promotions strategy that, depending on the technical capabilities of the promotions engine, delivers a customised experience to users. For example – if the user puts a leading product in the basket, why not allow them to get immediate access to £XX off the accessories range. Or if your regular customers visit, give then an extra 5% off their order.
3. Merchandising Tool.
Placing the right products in the right place on the digital shelves to maximise sales.
Much the same as in store, merchandising is an art and a tried and tested methodology - such as the classic 'runway to the till' littered with products and offers for the last-minute-grab shoppers. The same can be achieved online with shopping cart cross-sell opportunities (before you complete the checkout – look at this range of products we have – and… they're on offer!). Or if users can go to a product page and immediately see which products complement or accessorise the product of interest – they are likely to buy more. Great online merchandising techniques to increase your AOVs are powered by good merchandising tools. Leading ecommerce platforms should be able to power manually-populated or system-generated product lists shown in strategically located zones on particular pages.
4. Event-triggered Email System.
The automated re-engaging salesman.
If you have spent the time to create a great site that promotes your product range well, built your traffic and maximised engagement on the site to boost conversions, then it's worth squeezing every bit of interaction out of a visitor. With a good triggered email function you can remind those visitors who created a basket and didn't buy that it's waiting for them when they return – just a convenient reminder that might re-engage a lost sale. You can also automate the effort to get customers back to your site after they have completed a purchase. For example, maybe you have consumable range that lasts for on average 6 weeks. Guess what? At 5 weeks post purchase, you can send a convenient message about the product saying 'we hope you're enjoying it, why not buy your next one now'. If you make it easy for customers to remember again – they'll buy. It's not a hard sell, just an automated reminder that they wanted something from you or are very likely to need what you have to offer. There are many events that can trigger an email (user logs in, users creates a basket, user purchases, etc) and what you push in your email is up to you but always base it on whatever knowledge you have about them (we saw you liked this, thanks for buying this, etc) to create that friendly, knowledgeable sales assistant approach.
5. Site search
A strong site search is the ultimate way to drive quick sales through your site.
Some customers browse, not knowing what they want, not even sure they want anything. But many more customers know what they want, might even have a colour, size, shape, flavour in mind. A strong site search should have a predictive element so that when you start typing you already see the list refining down to what you want. Shave split seconds of the time to get to what they want and they will appreciate it. Also don't limit the results to just products because in the search for a solution sometimes your rich content, blog posts, shop locations, etc, might actually be the answer. When the results are in, it is then very important to be able to refine down to a small list as quickly as possible so a facet-based filtering and strong sorting function should be an important part of the search experience. When you have optimised the search to allow users to get to what they want as efficiently as possible then you can consider adding in an element of merchandising to suggest products or content related to the search term (ie – here's what you searched for, and by the way, whilst you're here, you might also find 'this' interesting).